We can supply you with beautiful hand-crafted memorials using the finest materials and offer you all the advice and guidance you require to create a beautiful lasting tribute to your loved ones.  Our experienced and caring staff can also advise of the complex rules and strict regulations that apply within Churchyards and Cemeteries and can take care of all the necessary applications for permits that are required for your memorial.
We also offer a comprehensive range of services including additional inscriptions to existing memorials, cleaning, restoration and repair of memorials, including the re-painting of inscriptions and maintenance programs.
All memorials come with a 10 year guarantee on fixings and are installed by a qualified RQMF registered fixer, complying to British Standard BS8415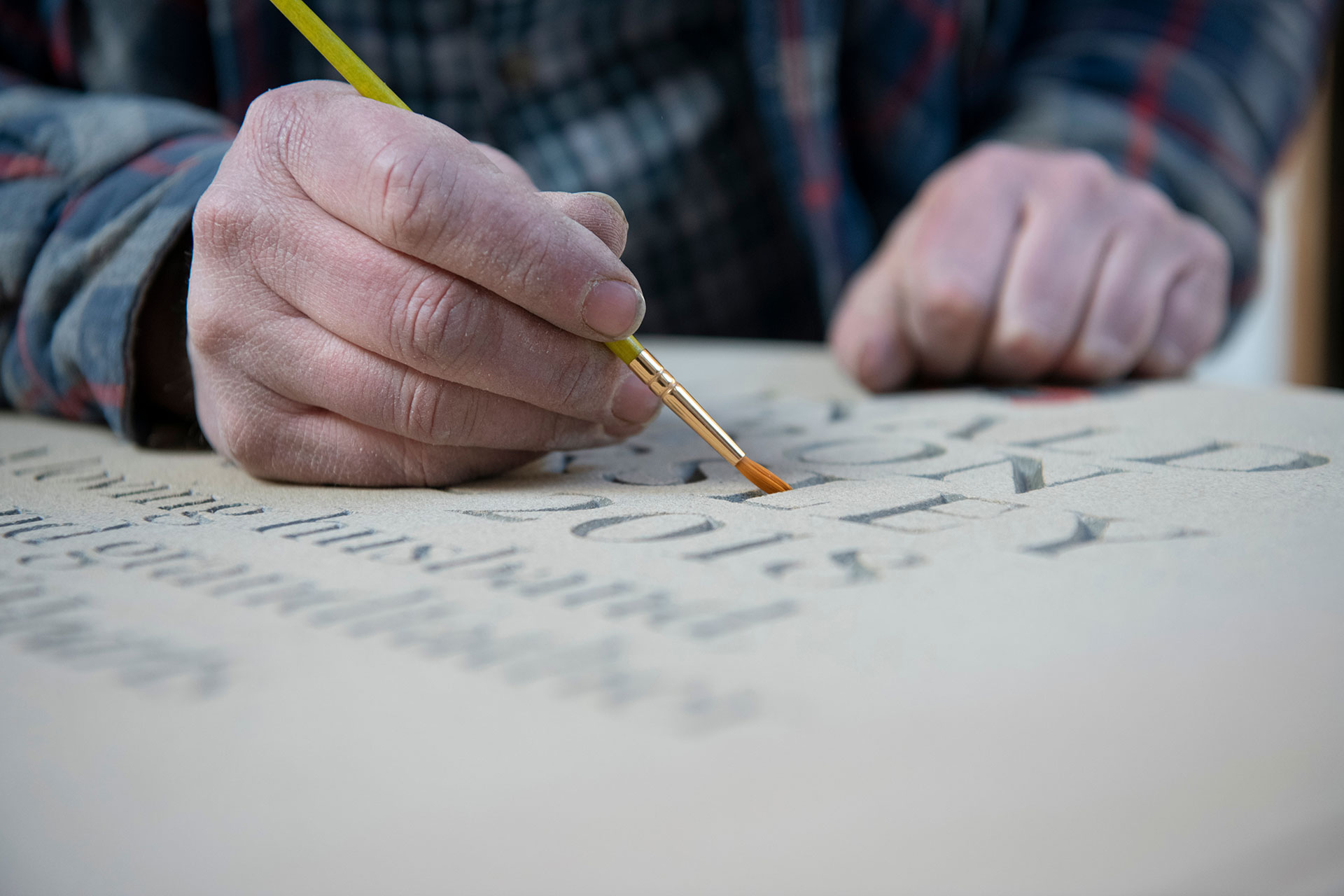 Additional Inscription
Should you be needing to add inscriptions for a recently lost loved one, we can undertake this work for you by removing your existing memorial and adding the additional inscription to match the existing, refurbish the existing inscription if needed and re-fix in the Cemetery / Churchyard to BS8415 standard.  All new fixings will have a 10 year guarantee.
Cleaning
Regular cleaning is often required for your loved one's memorial, particularly older memorials and porous stones such as Marble, Sandstone, Portland and York Stone as they suffer more from the effects of time and exposure to the elements.  Various techniques can be used to leave the memorial looking almost new and retain the original lettering.  Many clients will use our cleaning service as an opportunity to refresh the existing lettering with new paint or gold leaf.
Maintenance Program
We offer on-going maintenance contracts to ensure your memorial is kept in pristine condition. 
Your memorial will be cleaned annually and lettering maintained.  This is an optional service but is something that should be considered, particularly for those where distance or attendance is an issue.
Refurbishment  & Repairs
With some very old memorials where the stone and lettering are naturally worn from weathering, a standard cleaning procedure may not be suitable.  In this situation we would suggest 're-facing' the stone and re-lettering it.  This will leave the memorial looking like new and with ongoing maintenance it will continue to look beautiful for many years to come.
Occasionally repair work may need to be carried out or perhaps a stone is leaning and needs to be reset with new foundations.  Please call or email our experienced staff who will discuss your options in more detail.

Office
3 Cleverley Rise
Burseldon
Southampton
SO31 8LL
Workshop
Eggwood Cottage
Merriott
Somerset
TA16 5QN
Call Us
Office  07762-826029
Workshop  01460-271551